Since everyone's body is different and may need varying tests or screenings, MyHealth Clinic offers a selection of medical examination packages that you can choose from. Check out these packages below and you might find the right one for you.
The Back Pain Therapy Package is a reliable rehabilitation medicine package conducted only by our best physical therapists to soothe pain on a half area of the back (either upper back or lower back).
Package Inclusions:
Exercises and Ultrasound for Basic Core Modalities
Transcutaneous Electrical Stimulation
Cold & Hot Moist Pack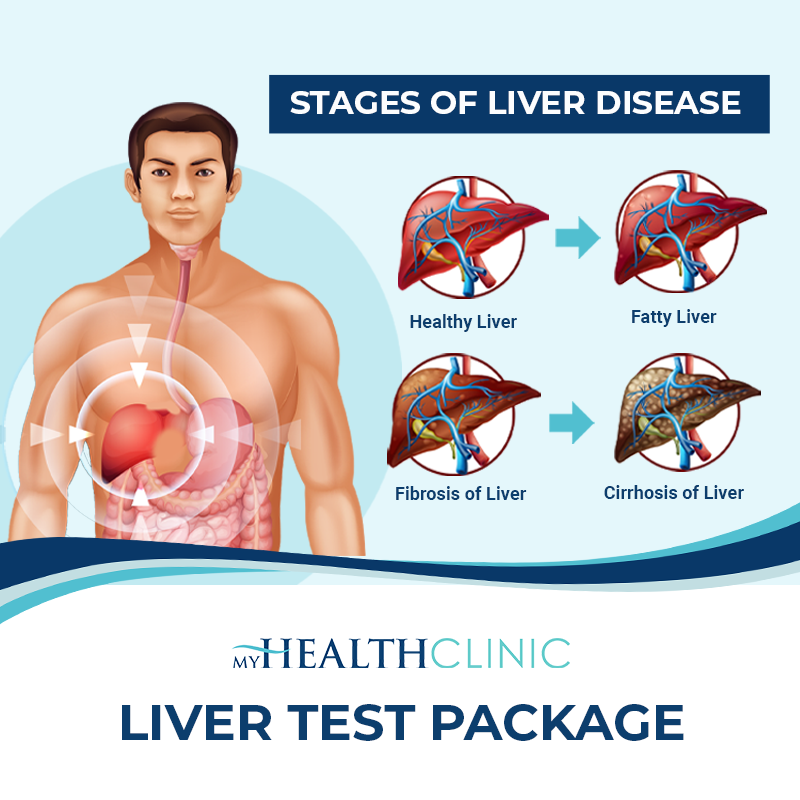 The Liver Test Package is a complete test package to look into your liver's health.
 Package Inclusions:
Whole Abdomen Ultrasound
Fasting Blood Sugar
Lipid Profile
SGPT
SGOT
Blood Urea Nitrogen
Creatinine
Serum Uric Acid
Complete Blood Count (CBC)
Serum Albumin
Serum Alkaline Phosphatase
Prothrombin time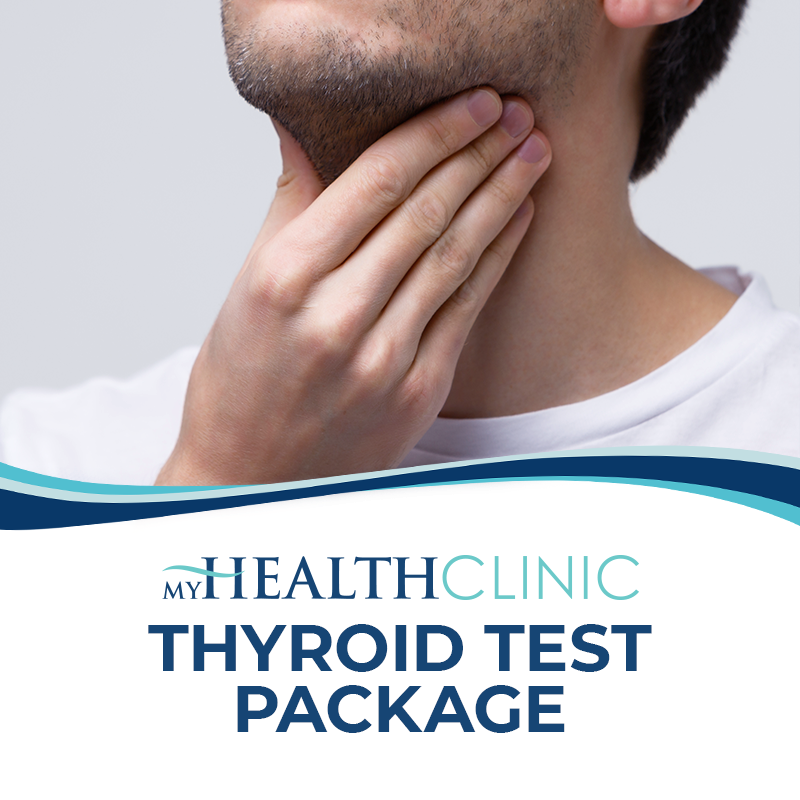 Our Thyroid Test Package already bundles all the tests to look into your body's thyroid hormones.
Package Inclusions:
Thyroid Stimulating Hormone (TSH)
FT3
FT4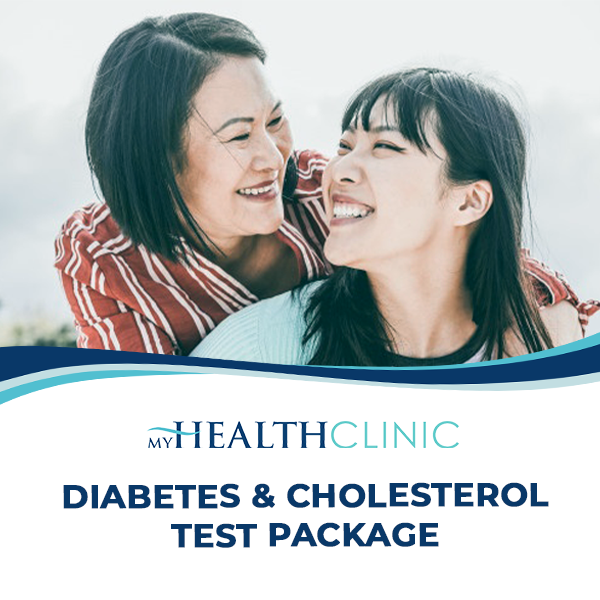 Our Diabetes & Cholesterol Test Package groups together the tests required to observe the blood sugar and cholesterol levels of the body for screening and/or regular monitoring.
Package Inclusions:
Fasting Blood Sugar
HbA1c – shows blood sugar levels from 2 to 3 months back
Lipid Profile (Triglycerides, Total Cholesterol, HDL, LDL, VLDL)
BASIC BLOOD PANEL is a great package to get an overall look at your health condition and the state of your major organs. It consists of the blood tests that are generally requested by doctors.
Package Inclusions:
– Fasting Blood Sugar
– Blood Urea Nitrogen
– Blood Uric Acid
– Lipid Profile (Triglycerides, Total Cholesterol, HDL, LDL, VLDL)
– Serum Creatinine
– SGPT
– SGOT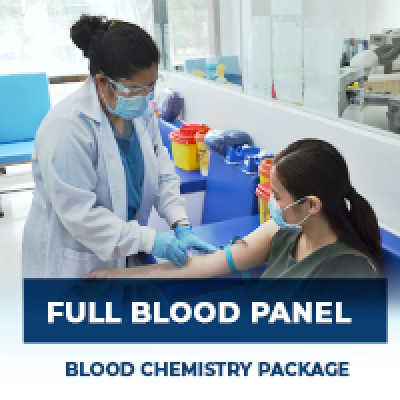 FULL BLOOD PANEL is the recommended package if you want more in-depth screening or monitoring, especially for those with complicated diseases. It consists of 24 tests that provide a comprehensive report which specialty doctors can refer to so they can provide you with holistic health advice.
Package Inclusions:
Fasting Blood Sugar
– Blood Urea Nitrogen
– Blood Uric Acid
– Triglycerides
– Total Cholesterol
– High-Density Lipoprotein (HDL)
– Low-Density Lipoprotein (LDL)
– Sodium
– Calcium
– Albumin
– Chloride
– Phosphorous
– Potassium
– Amylase
– Total Bilirubin
– Total Protein
– Serum Creatinine
– SGPT
– SGOT
– Alkaline Phosphatase
– Lactate Dehydrogenase (LDH)
– Gamma-Glutamyl Transferase
– Carbon Dioxide (CO2)
– Total Creatinine Kinase (CK)