Sale!
PRIME Check ECU
₱16,150.00 – ₱19,000.00
MyHealth offers you the most comprehensive executive check-up package designed to help you live at your prime by monitoring your overall physical health condition and detecting early signs of illnesses.
And because MyHealth understands your modern lifestyle and health needs, we also partnered with some of the best establishments to make your health check-up a real wellness experience that goes beyond the ordinary medical routine.
MyHealth's PRIME Check, aside from having a complete physical evaluation, comprehensive laboratory tests, and special examinations, also comes with an overnight stay at one of MyHealth's premium hotel partners, for the best-value price of only P20,000.00.
**Please take note that products purchased online may be redeemed up to December 31, 2020 only. Redemption beyond this date may result in additional charges due to possible changes in prices.**
Description
Laboratory
CBC
Urinalysis
Fecalysis
Creatinine
Lipid Profile
Blood Uric Acid (BUA)
Blood Urea Nitrogen (BUN)
Fasting Blood Sugar
SGPT
Hepatitis B Screening (HbsAg)
FT4 (ECLA)
TSH
HBA1C
For Males: PSA
For Females: Papsmear
Imaging Services
Chest Xray
Thyroid Ultrasound
Whole Abdomen Ultrasound – Liver, Pancreas, Spleen, Gall Bladder, Kidneys, Urinary Bladder
For Males: Prostate Ultrasound
For Females: Breast Ultrasound
Special Examinations
Treadmill Stress Test
2D Echo with Doppler
12 Lead Electrocardiogram
One (1) Specialist Consultation
Complete Physical Examination
Wellness Kit
Breakfast Voucher
Bioessence Spa Massage Voucher
Shoe Bag
Tumbler
MyHealth's Premium Hotel Partners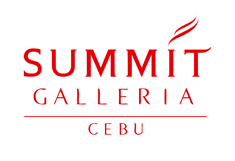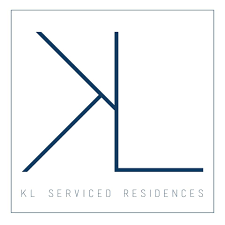 Frequently Asked Questions (FAQs):
Q: How much does the PRIME Check ECU Package cost?
A: The regular package price is P20,000.
Q: Are there any preparations that need to be done before the test?
A: Yes. You will receive an ECU itinerary through email for the preparation guidelines, which include an 8-hour fasting for Fasting Blood Sugar and Lipid Profile.
Q: Is there an age limit when availing the tests?
A: There is no age limit to the PRIME Check ECU.
Q: How do I avail of the PRIME Check ECU Package?
A: There are two (2) ways to avail of the PRIME Check ECU Package: (1) Buy and book online by clicking on the BUY NOW button below, or (2) Call our hotline to set an appointment.
Our hotline numbers are: Landline (02) 784 69-30 | Globe: (0917) 843 2939 / (0917) 843 2957 / (0917) 843 2986 | Smart: (0999) 227 9495 / (0999) 227 9496 / (0999) 227 9497
When booking an appointment, please provide the following information:
Full Name
Date of Birth
Preferred MyHealth Clinic branch
Preferred Date of ECU
Email address and Contact Number
You will then receive an email from our ECU Team confirming your appointment schedule, along with an ECU itinerary for your guidance.
Q: Is the Top2Bottom ECU covered by my HMO provider?
A: No, the PRIME Check ECU Package may only be paid through cash or credit card.
Q: How long does it take to complete the tests?
A: It takes 4-6 hours to complete the tests.
Q: How long will be the results available?
A: Blood test results are available after 24 hours and may be viewed in the Patient Portal (https://portal.myhealth.ph/). The other test results and evaluation may also be viewed in the Patient Portal after 2-3 days. Hard copy of the ECU results will be available for pick-up at the Clinic.
Unless otherwise specified, product prices already reflect discounts. Offer cannot be combined with any other discounts, promotions, employee discounts, Senior Citizen and PWD discounts. MyHealth Clinic has the right to end or modify any promotion at any time. 
Additional information
| | |
| --- | --- |
| Hotel Stay | With Hotel Voucher, WITHOUT Hotel Voucher |