MyHealth Clinic, the country's largest network of full-service ambulatory clinics offering the most-extensive healthcare services, recently conducted its first cataract operation at its Robinsons Manila branch.
Cataract is when the lens of the eye becomes clouded, thus leading to blurry or decrease in vision. It is a degenerative disease common in the older population.Because Philippines is a tropical country, we are more exposed to utraviolet rays from the sun thus making us more predispose to cataract.
In the Philippines, cataract is the most common cause of blindness. In a 2015 report by the Department of Health the number of Filipinos who are suffering from blindness was already nearing 300,000, of which 59% is due to cataract.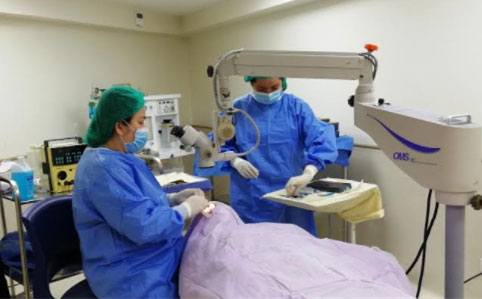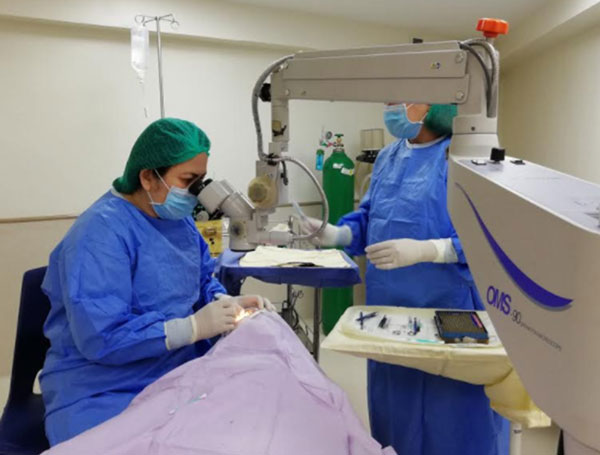 Cataract Surgeries Explained
Myhealth Robinsons Place Manila held the very first cataract surgery which was done by our team of ophthalmologist specialist who are all trained and certified to perform cataract surgery.
According to our consultants,  cataract is the number one cause of blurred vision especially among the elderly. The best way to remove cataract is through surgery, called phaecoemulsification.  But not all cataract cases should be operated for as long as it doesn't affect everyday life. What matters most is the integrity and preservation of every patient's overall healthcare.
Cataract surgery recovery varies among patients. Some patients may take three to four days before their vision clears up. Some can take just a day for them to recover from the surgery. "For as long as the retina is not damaged, and there are no complications during the surgery, their vision should go back to normal almost instantaneously." Indication of a successful surgery is improved visual acuity.
A patient would still see his doctor regularly  up to 2 months after surgery to monitor the wound healing of the patient.
Partnership with MyHealth Clinic
Our Ophthalmologists doing eye surgery at MyHealth Clinic-Robinsons Place Manila, pointed out the benefits of partnering with MyHealth Clinic.
"The facilities are clean, the staff are very courteous and efficient, and the information dissemination is very effective. It is also very easy to refer patients to other specialists since MyHealth is complete with an extensive network of medical specialists from different expertise."
MyHealth Clinic is located at the 4th Floor of Robinsons Place Manila, and is open Mondays to Sundays, 7:00AM to 8:00PM. Cataract surgeries are done every Wednesday. For inquiries and appointment scheduling of eye surgeries, please call (02) 784-6930 / (0917) 843-2939 / (0999) 227-9495 or email myhealth@myhealth.ph.